About the Project
Coming of Age in an Aging America is an extensive public media project aimed at creating conversation and action to productively shape America as an aging society.
The project elements promoting this aim are:
A long form nationally broadcast Public Television documentary
A fully built-out interactive and social networked website
A multi-year public engagement effort to be launched just prior to the broadcast
Characters, stories and revealing new research will carry the central themes of work, community and intergenerational relationships. We explore a Georgia community re-designing itself; a large medical system remolding its work environment under the banner of 'A Life Well-Lived' to retain older workers and invite younger ones; a classroom of young college students as they begin to grapple with the idea of longer lives – intellectually and emotionally.
Twin Cities Public Television is the project's Public Television presenting station.
The project is already building an extensive set of partnerships to design and implement the public engagement campaign – with the goal of developing interdisciplinary action steps. FrameWorks Instituteis our consulting partner
I know of no other program in the media that is as creative, comprehensive and focused as 'Coming Of Age In Aging America'. I have every expectation that the project will help to launch an urgently needed national dialogue.
Laura Carstensen,
Director, Stanford Center on Longevity
Project Producer is Vital Pictures Inc, winner of a host of awards for its work, most recently the DuPont Columbia Award for Excellence in Journalism and a National Emmy nomination.
www.vitalpix.com.
Funding has been provided by the John A. and Catherine T. MacArthur Foundation, the Sloan Foundation, AARP and The Silver Century Foundation. Final fundraisingfor Public Engagement is underway. The one-hour documentary is completed as of August 2016, with broadcast and launch of website and public engagement campaign late winter/early spring 2017.
With Support From

The John D. and Catherine T. MacArthur Foundation brings together a group of distinguished scholars, drawn from a variety of disciplines, in their Research Network on An Aging Society. Their mandate: help prepare America for the challenges and opportunities of an aging society.

The Alfred P. Sloan Foundation supports original research and broad-based education to improve the quality of American life. It has developed a distinguished research agenda regarding aging and work in the U.S.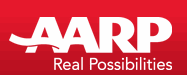 AARP is a nonprofit, nonpartisan organization, with a membership of more than 37 million, that helps people turn their goals and dreams into real possibilities, strengthens communities and fights for the issues that matter most to families such as healthcare, employment security and retirement planning.

The Silver Century Foundation is a charitable 501(c)(3) organization which promotes a positive view of aging. The Foundation challenges entrenched and harmful stereotypes, encourages dialogue between generations, advocates planning for the second half of life, and raises awareness to educate and inspire everyone to live long, healthy, empowered lives.
In Cooperation With

Working Films is a national nonprofit that connects documentaries to social change. It has managed community engagement campaigns for high-profile, award-winning PBS, HBO and NBC documentaries.

Twin Cities Public Television will be the project's presenting PBS station. TPT is committed to being the premiere station in the system for health and aging issues.

Bay Area Video Coalition is committed to helping films use new media technologies to develop and further the reach of its multi-platform engagement campaign.